Eleven of the 17 new House committee chairmen voted to thwart democracy after fueling Donald Trump's "big lie."
House Republican leaders on Tuesday announced their picks for powerful committee chairs in the new Congress, and most of them have an inherent character flaw: They voted to overturn the 2020 presidential election results after fueling the lie that the election was stolen from Donald Trump.
"Our committee chairs represent the very best of our conference," House Majority Leader Scalise (R-La.) said when announcing the GOP's choices for chairmanships.
Of the 17 members tapped for chair posts, 11 voted to reject the results of the 2020 presidential election. They defended their decision to do this by telling the same lie about widespread voter fraud that just hours earlier had fueled the deadly insurrection at the Capitol and sent these lawmakers into hiding for their lives.
These 11 Republicans are Reps. Glenn Thompson (Pa.) for the agriculture committee, Mike Rogers (Ala.) for armed services, Jodey Arrington (Texas) for budget, Virginia Foxx (N.C.) for education and workforce, Mark Green (Tenn.) for homeland security, Jim Jordan (Ohio) for the judiciary, Roger Williams (Texas) for small business, Sam Graves (Mo.) for transportation and infrastructure, Mike Bost (Ill.) for veterans, Jason Smith (Mo.) for ways and means, and Frank Lucas (Okla.) for science, space and technology.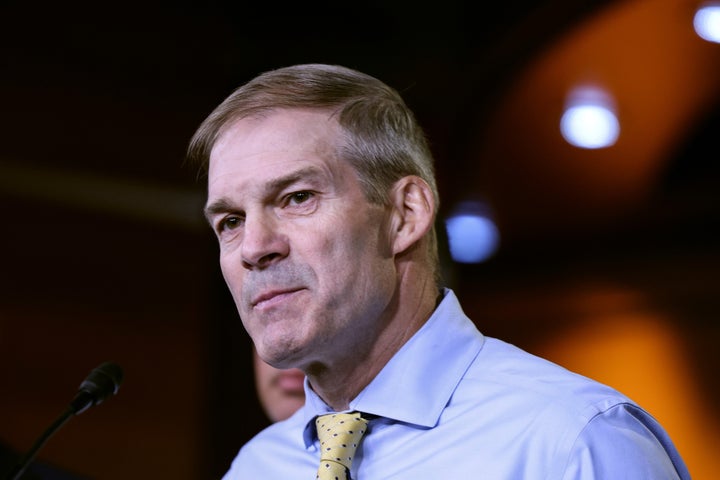 Jordan's role atop the judiciary committee is particularly egregious given that, after initially dodging questions, he finally admitted that he spoke to Trump multiple times as insurrectionists rampaged through the Capitol. He has refused to say what they talked about and rejected a request for an interview by the House panel investigating the Jan. 6, 2021, attack.
The Ohio Republican also helped peddle the bogus legal argument that former Vice President Mike Pence had the authority to intervene in the election certification process, forwarding a text on the theory to then-White House chief of staff Mark Meadows the day before the attack.
As unsettling as it may be that these are the people in charge of crafting federal policies and legislation for the next two years, the people atop their party are just as flawed: Speaker Kevin McCarthy (Calif.), GOP Conference Chair Elise Stefanik (N.Y.) and Scalise all voted to reject the 2020 presidential results, too.