Utah House Speaker Brad Wilson, a Republican, will announce Wednesday evening his candidacy for a seat in the U.S. Senate being vacated by GOP Sen. Mitt Romney.
Confirming the news to Fox News Digital, Wilson, who launched an exploratory committee in April to consider running for the seat, said a "number of factors" played into his decision to enter the race.
"One is just the overwhelming support we've had from everyone in the state — from elected officials to grassroots support. Just a lot of people encouraging us to run, whether it's been support in terms of wanting to go out and knock doors or get supporters on board [with] financial support. I mean, that's been overwhelming," he said.
"At the end of the day, our country is not on the right path and we all know it. People feel like Utah is on the right path, and I feel like I've got a lot and a tremendous amount to offer in terms of being able to go back to Washington, D.C., as a conservative, as a conservative fighter and representing Utah's values back in the U.S. Senate," added Wilson, a businessman and graduate of Weber State University who has represented Utah's 15th District in the state House since January 2011.
Wilson will formally announce his candidacy at 6 p.m. MT Wednesday at an event in Draper, Utah, where he will be joined by hundreds of grassroots activists, supporters, family and friends.
Describing his exploratory committee as a "great success," Wilson said he and his team have "listened and learned from people from rural Utah to the urban parts of the state."
Wilson said he believes residents in the Beehive State would "love to see Utah's commonsense solutions and the way we manage government here taken back and used in D.C."
"They would really like to feel like they're being represented to Washington, D.C., not having Washington, D.C. represented to them.," he added. "They want someone that's going to be back in Washington, D.C., in the fight, doing the hard work, but reflecting Utah's values of integrity, of respect, of personal responsibility and of the conservative values that we have here in the state of Utah. And I think I fit that mold perfectly."
Speaking to the issues he will work to address if elected, Wilson said, "The most important thing we need to do in this country is get ourselves back on the road to fiscal health and responsibility.
"We've got to get off the road of reckless spending, mandates, and growing socialism, which we're seeing all across this country," he added. "We've got to get back to being more responsible. We need to think about how we can actually reduce the tax burden on the middle class. And, also, one of the most important things we need to do is we need to get our energy policy back in place, where, instead of being energy dependent, back to where we have been, which is energy independent."
Previewing Wednesday evening's "exciting" event that's slated to take place 20 miles south of Salt Lake City, Wilson said, "We've got a lot of people planning on coming. We're really excited about it and excited to get our message out and explain to people how we're going to get the country back on track."
Wilson's entry into what is expected to be a crowded field of candidates comes after a handful of other Republicans in the state announced their candidacy for the seat held by Romney.
Riverton Mayor Trent Staggs, who has picked up support from the Utah Fraternal Order of Police and gained notoriety in 2020 for his opposition to mask mandates during the coronavirus pandemic, announced in May he was entering the race.
Rod Bird Jr., mayor of the small Utah town of Roosevelt and the founder of an oilfield supply company, announced his campaign last week. He has said he supports term limits and more limits on federal lobbying.
Wilson's announcement also comes two weeks after Romney announced he would not be seeking a second term in the Senate.
In announcing his decision, Romney declared he's not "retiring from the fight," and he bashed both President Biden and former President Donald Trump while calling for "a new generation of leaders."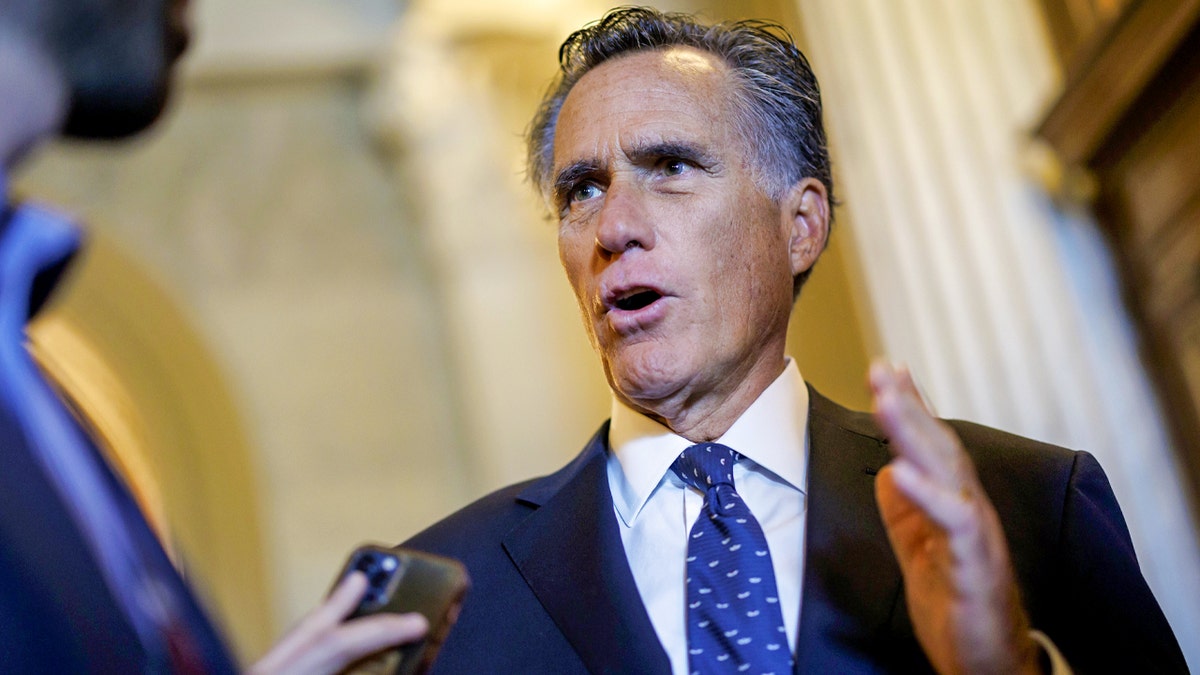 "I have spent my last 25 years in public service of one kind or another. At the end of another term, I'd be in my mid-80s. Frankly, it's time for a new generation of leaders. They're the ones that need to make the decisions that will shape the world they will be living in," Romney said in a statement obtained by Fox News Digital at the time.
Romney was the GOP nominee in the 2012 presidential election but was defeated by former President Obama.
Source: https://www.foxnews.com/politics/utah-house-speaker-jumps-senate-race-replace-romney-our-country-not-on-right-path